A heavily pregnant woman decided that her lover would not get married.
It was not a happy day for two lovebirds in the heart of Nakuru town. Dennis Kinyanjui and his fiance Agnes Wangari were meant to happily tie the knot but instead they got a pregnant woman as their wedding gift. Dennis's alleged lover stormed the church ceremony to stop the wedding. The grooms lover, Agnes Wanjiru a 21-year old went to the church accompanied by her mother and her lawyer. According to Dennis' lover, the two had been living together for 3 years and is now 6 months pregnant with his child.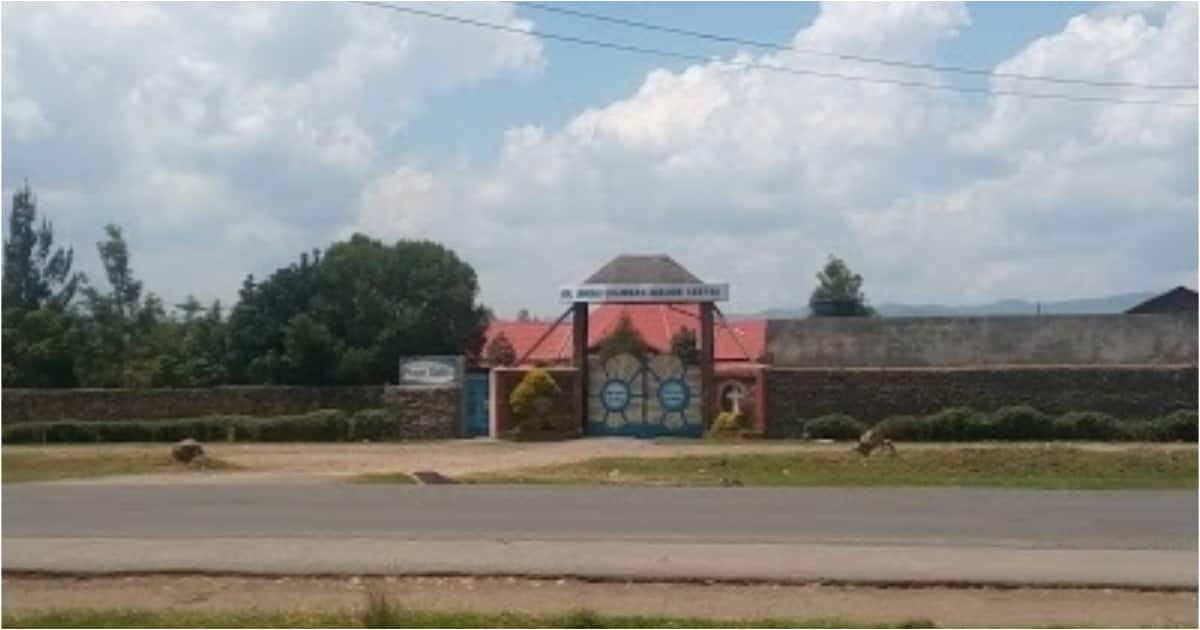 Here is Wanjiru's lawyer's letter to the groom:
We act for our client [Kamara Agnes Wanjiru]. Our instructions are that both Njenga Dennis Kinyanjui and our client [Wanjiru] had a relationship out of which, our client conceived and is due to deliver in [about] 4 months time. That notwithstanding, you have gone ahead to organize a wedding with another lady [who is] a member of your congregation.
The letter reads on.
The letter further indicated Kinyanjui had entered into a prenatal agreement for the unborn baby and had even listed Wanjiru as his spouse with the National Health Insurance Fund (NHIF). The said Kinyanjui has listed our client as his spouse with the NHIF. Our client's position is that you suspend any plans of the said wedding until our client delivers her baby and paternity ascertained. Kinyanjui is said to have continued with the wedding despite the Church bishop, Stephen Kariuki, having being warned by Wanjiru's lawyer,against officiating the wedding. The groom is also accused of secretly seeing two other women besides Wangari and Wanjiru. During the chaos, the church's window panes were shattered as the people who had accompanied Wanjiru tried to forcefully gain access to the wedding venue.
So, where was the bride?
The bride was driven off the compound as soon as the drama got heated. Despite the fact that Kinyajui had committed to take care of the baby as long as the paternity test proved that it was his baby.
Here is what Dennis had to say:
I Dennis Kinyanjui have decided to wait for DNA tests to prove if Agnes Wanjiru's unborn child is indeed mine. If the results come out positive, I will pay for the expenses that his or her mother would incur. If the DNA results would turn out negative, then Wanjiru will refund me the resources I would have invested in her. I am the one who will foot the DNA test costs.
Would you storm into your baby daddies wedding like this?